Sandra Calles, PhD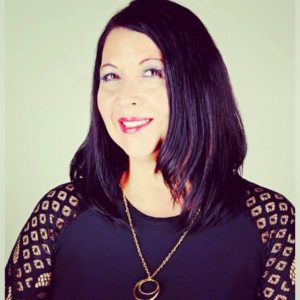 Dr. Sandra Calles is a psychologist, educator, life coach, mentor and activist. Her passion is to advocate for causes she believes in, teach about mental health topics, and guide others, so they may achieve success in their personal and career endeavors.
She has over 11 years of experience as a mental health professional having worked at various mental health facilities. Most recently she was a therapist at Los Angeles Harbor College at the Life Skills Center. While at Harbor College, she helped many students overcome emotional obstacles so they could transfer to universities and meet their career goals. She devotes her personal and professional life to political causes, and activities that promote mental health, women's issues, the empowerment of Latinas through education, business ownership, financial literacy and political engagement. Dr. Sandra is a graduate of California State University, Dominguez Hills, earning both a BA in Human Services and an MA in Clinical Psychology. She earned her doctorate from Saybrook University in Psychology, where she developed a treatment modality from her research on survivors of sudden cardiac death. The treatment plan known as PROSPER, is an acronym detailing a healing plan that can be applied to survivors of various traumas and is the underpinning for the work she does with her clients.
Dr. Sandra is the first and only woman in her family to earn a doctoral degree. She completed this degree while working full-time in her first career as an administrator, and rearing her family of three children. She is the proud mother of three college graduates, who are all on the path to becoming educators.
Professional Affiliations & Awards include: Founder of Latina Leadership Network Student Chapter at Los Angeles Harbor College, member of American Psychological Association, Association of Humanistic Psychology, California Psychological Association, Outstanding Achievement Award in Human Services-Undergraduate Departmental Honors, awarded Honorable Mention at the Dissertation with Distinction presentation at Saybrook University. Winner of the Suzanne Rosenblat Scholarship for graduate students pursuing careers in Psychology.  Member of National Latina Business Women's Association-LA, and winner of the Business Management Academy Business Plan Writing Scholarship. Member of Alliance of Multicultural Entrepreneurs, on the Board of Directors, for the Financially Fit Foundation, on the Board of Directors, for Latinas Public Service Academy and an Advisor to the Board for National Women's Political Caucus, LA Metro.