MEXICAN AMERICAN PROFESSIONAL HALL OF FAME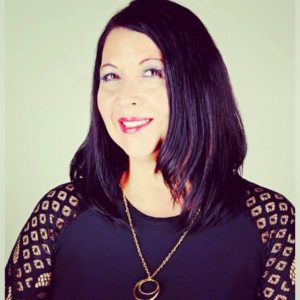 Sandra Calles, PhD
Dr. Sandra Calles is a psychologist, educator, life coach, mentor and activist. Her passion is to advocate for causes she believes in, teach about mental health topics, and guide others, so they may achieve success in their personal and career endeavors.
She has over 11 years of experience as a mental health professional having worked at various mental health facilities. Most recently she was a therapist at Los Angeles Harbor College at the Life Skills Center. While at Harbor College, she helped many students overcome emotional obstacles so they could transfer to universities and meet their career goals. She devotes her personal and professional life to political causes, and activities that promote mental health, women's issues, the empowerment of Latinas through education, business ownership, financial literacy and political engagement. Dr. Sandra is a graduate of California State University, Dominguez Hills, earning both a BA in Human Services and an MA in Clinical Psychology. She earned her doctorate from Saybrook University in Psychology, where she developed a treatment modality from her research on survivors of sudden cardiac death. The treatment plan known as PROSPER, is an acronym detailing a healing plan that can be applied to survivors of various traumas and is the underpinning for the work she does with her clients..... Continue Reading
Useful links to obtain more information about Mexican American Professionals
Not Found
Sorry, but this category is empty right now. As soon as we find relevant items we'll put them here.
Photo Collections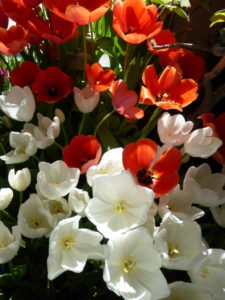 Selected photos England and Belgium, 2016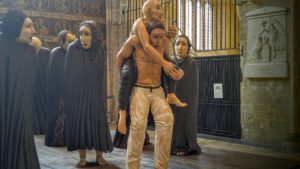 Selected photos Filoli Gardens, Spring 2017, Spain, England, and Belgium
You may purchase any photo from the Photos Collections for $.99 each. Please email betohg2012@gmail.com with your order request.
Poem
"…And would it have been worth it, after all,
Would it have been worth while,
After the sunsets and the dooryards and the sprinkled streets,
After the novels, after the teacups, after the skirts that trail along the floor—
And this, and so much more?—
It is impossible to say just what I mean!
But as if a magic lantern threw the nerves in patterns on a screen:
Would it have been worth while…"
T.S. Eliot
The Love Song of J. Alfred Prufrock
Press Release
2015 Annual Report on Mexican American Professionals Now Available
The 2015 Annual Report on Mexican American Professionals is now available on Mexican-American-Proarchive.com.
News from the 2015 American Community Service shows good increases in the numbers of Mexican Americans attending college, achieving educational attainment, and holding jobs in industries including science, management, and business.
• Mexican American college enrollment increased from 18.7% to 18.9% between 2014 and 2015
• Graduate or professional degree attainment among Mexican Americans rose from 2.9% to 3.0%
• The number of Mexican Americans achieving bachelor's degrees rose from 7.6% to 7.8% in 2015
Despite these numbers, Mexican Americans are still near the bottom of college enrollment and educational attainment by race and ethnicity.
The University of California is proactive in pushing for a greater number of underrepresented minorities. The number Chicano/Latino students attending UOC increased by 2.7% since 2014; this group now makes up 32.3% of admitted university freshmen.
In terms of occupations, the number of Mexican Americans making up part of the management, business, science, and art occupations continues to rise, from 16.6% to 17.5% from 2012 to 2015. Mexican Americans have also seen consistent numbers in the professional, scientific, management, administrative, and waste management services occupations, keeping steady at 10.2% of all jobs in these fields held by Mexican Americans.
These numbers represent continuing gains in higher education and professional jobs for Mexican Americans. For more, visit Mexican-American-Proarchive.com.